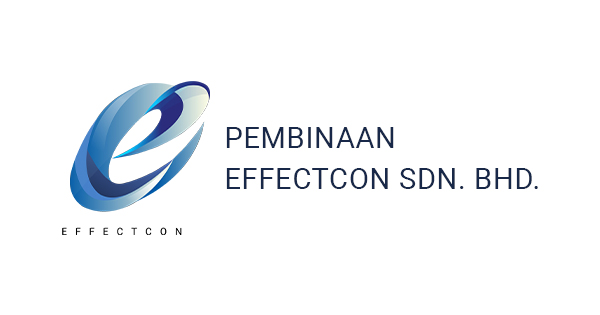 Contact Us:
No 4, Jalan Cenderai 6,
Taman Perindustrian Kota Putri, 81750 Masai Johor.

Phone:

+6012-345 6789

E-Mail:

info@effectcon.com.my
Welcome to Pembinaan Effectcon Sdn. Bhd.
Built with Pride
For nearly 30 years, Pembinaan Effectcon is the equivalent to the reputation for completing projects on-time and to the unrivalled standard. With integrity, passion, and commitment, we deliver the very best for our clients.
Contact Us for More Detail
Webteq Solution | The Website Company Since 2007
Webteq Solution Sdn. Bhd. was founded in 2007. We now have a team of 30 people who are expertised in website design, web development, SEO (Search Engine Optimization), and web-based application. Our main office is in Taman Austin Perdana, Johor Bahru (JB). Furthermore, Webteq has expanded his web design office at Sunway Nexis. (Kuala Lumpur KL) in 2020.
Webteq = Website & Technology.
The corporation's primary mandate was Webteq Solution, yet it was later changed to Webteq Solution Sdn. Bhd. The company's nature, which is concerned with "websites" and "technology," inspired the name "Webteq." It mostly aims to assist persons with effective websites, SEO (Search Engine Optimization), and customized web applications.
The Strengths of Webteq – 1,500 websites, 75% Google High Ranking.
Since the inception of Webteq in 2007, we have designed and completed over 1,500 websites and web-based applications. Furthermore, we have assisted over 75% of the companies in maintaining high rankings in Google search results. We believe that a website with a high Google ranking can aid in the generation of potential sales leads. To learn more about Effective Website, please Contact us.
The Mission of Webteq
To help businesses through effective websites, by helping to enhance corporate image and increase sales leads".
To know more about Website + Google Ranking
Are you making plans to make your business bigger? Would you want to attempt to see if Website and Google search results can assist your business? Do you like to recognize extra approximately a way to enhance the Google ranking of your website? Contact Webteq , Website Design Company Johor Bahru (JB).

We build efficient websites at Webteq.
Contact Us for Web Design Johor Bahru (JB) Kuala Lumpur (JB)
Web Design Johor Bahru (JB)

Webteq Solution Sdn Bhd
No. 34-01 & 34-02, Jalan Austin Perdana 2/23, Taman Austin Perdana,
81100 Johor Bahru, Johor, Malaysia.

E-Mail:

info@webteq.com.my

Tel:

+607-352 4437

Phone:

+6016-770 4437 (Mr Tey)

Fax:

+607-352 5437

Web Design Kuala Lumpur (KL)

Webteq Solution (KL) Sdn Bhd
Unit D-2F-12 Sunway Nexis, No. 1 Jalan PJU 5/1,
Kota Damansara, 47810 Petaling Jaya, Selangor.

E-Mail:

info@webteq.com.my

Tel:

+603-6730 4321

Phone:

+6018-311 4437 (Jason)
Webteq | Web Design Johor Bahru (JB) Kuala Lumpur (KL)